Growing Our Community

James is committed to preserving the right blend of rural and urban areas for the smart growth of Woodinville now and into the future.
Continue reading
Fiscal Responsibility

As a small business owner, one knows that revenue is the life-blood of success in any organization, and public run communities are no different.
Continue reading
Children & Education

Committed to investing in a bright future for our children and ensuring that everyone has access and opportunity to pursue their education.
Continue reading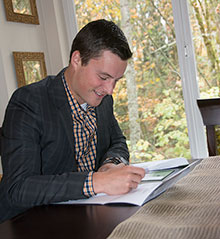 Thank You!
Although the election certification will not happen until November 26, we have a solid lead and deeply appreciate your support. We can't wait to get started in January!
Find King County Elections Information...